As a child growing up in Taiwan in the 90s, I was fortunate enough to witness the openness of culture brought by economic development. To some extent, queer cinema belongs in this category. For many people at that time, film festivals provided valuable opportunities to understand LGBTQ people on screens from all over the world. The art of cinema and sexual minorities started to intertwine like the atmosphere of a carnival. It was in the scenario that the new queer cinema, which were at its peak then, became the pedagogy for the next generation. Although the works of these queer auteurs, such like Todd Haynes, Gregg Araki, Derek Jarman, and Gus Van Sant all had different forms, but allow me to use the vaguest term: a personal vision on the world. In my eyes, they were like golden glitter sprinkled by a fairy godmother, spreading through the cinema world, expanded a certain regard into vanishing borders. Or, tracing back to Jean Genet and Jean Cocteau, and later to Bruce La Bruce, Kenneth Anger of experimental cinema, John Water of B-movies, and even to non-queer cinema auteurs like Shuji Terayama and Guy Maddin and so on…… At that time, the rebellious spirit and art form of these films were not only the disobedience against heteronormativity, but also a defiance challenge the system of the film industry. I remember, every year, as soon as I got the brochure of the Golden Horse Film Festival, I always flipping through excitedly for the LGBTQ and music sections. To some extent, queer cinema is punk; in a specific era and age, these spirits of subculture are linked, as if opening up a scenery.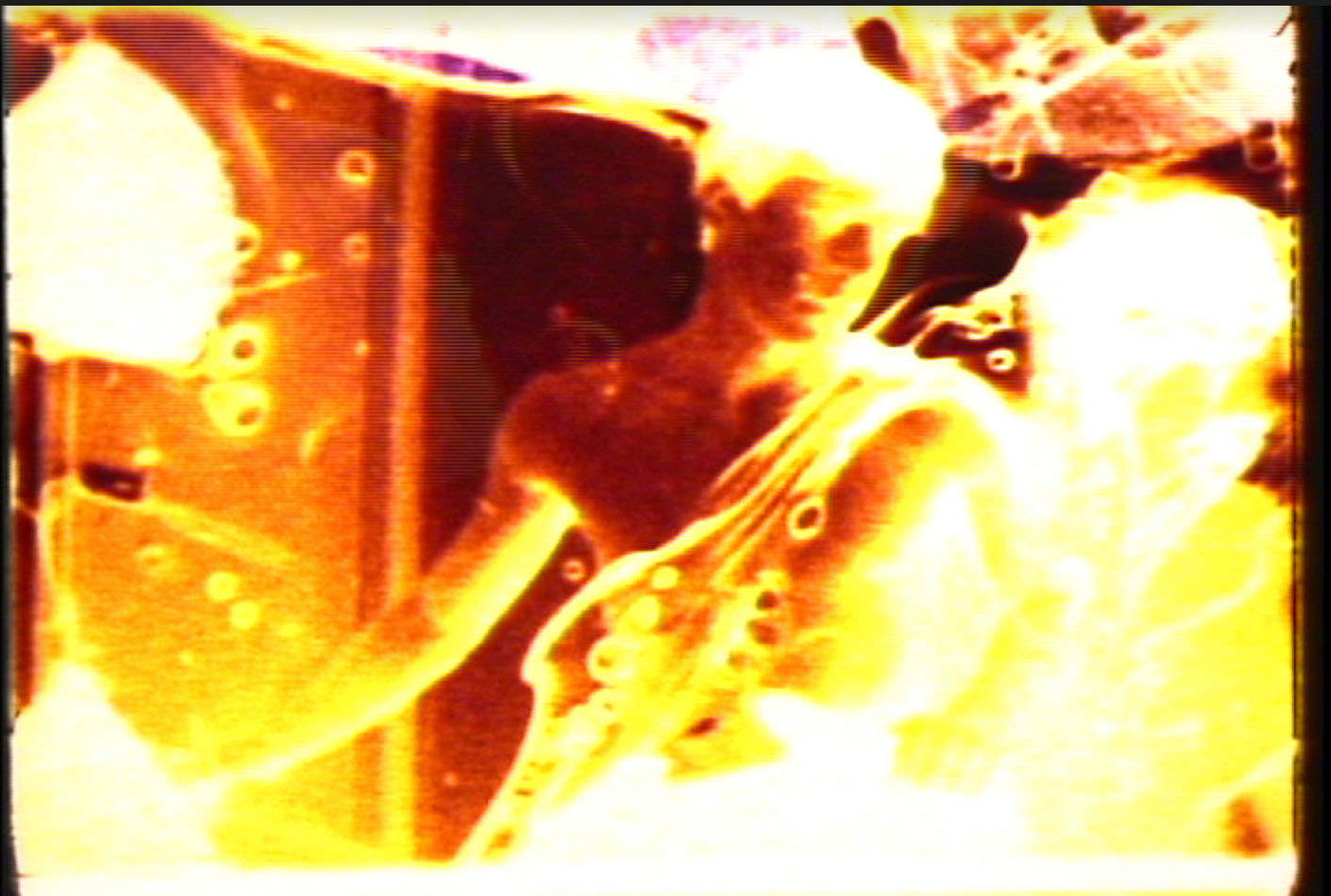 LGBTQ cinema in Taiwan also gained popularity gradually during my adolescence. Over the past decade, Taiwan has accumulated a large amount of LGBTQ films. Each year, there are at least three queer related films are theatrical repleased we also have a LGBTQ film festival and even an online streaming platform. However, in most of the movies I have watched, somehow missed the wildness I fascinated with, of the new queer cinema at that time. These films usually offer young and adorable characters and touching stories which are worth of the sympathy of the audience. And I have to admit that, they all make me pay off by tears as well. Among these films, fine works such as Formula 17 about a decade ago and Dear Ex more recently, all have excellent actors, art designs, and directors.
But, there are also films that just covering a certain desire that the straight fancy for the romantic homo stories? With similar formula and an incomplete "sympathy". Some films seem to want to become a massive collective rally, trying to combine all the social issues into one film, while ended up like faded silhouettes, fabricating from what the most available mainstream media representations. People always say that having some attention is better than nothing, since LGBTQ films will always be just a minor genre in cinema… Nevertheless, in some discourses, the existence of visibility and role models seem to be overemphasised, and films shouldn't be just produced for establishing identifiable or understandable screen image.
That's why I miss the queer cinema films that grow up with me such like Derek Jarman's Caravaggio, The Garden, and all his heretic Super 8 short films, Matsumoto Toshio's Funeral Parade of Roses, Gregg Araki's Totally Fucked Up, and Todd Haynes' most progressive work Poison. All of them express an anger towards the reality, and the duality of queer: the rage and the compassion. These were before Lady Gaga, and before the subcultures were incorporated to the mainstream. And these were when 'campy' was not merely an adjective, but an aggressive verb. I know, this nostalgia is just for something will never come back. And this is not just about Taiwan, but a problem of global queer cinema. When the time pass, this kind of queer cinema gradually becomes rare nowadays. Mishima Yukio once mentioned in an interview that with regard to the purity of art, and homosexuality may be like a product being mass produced and widespread.He thought it is good for the gay right, but for literature, probably is not so exciting. Sometimes when I think of what Mishima said, I feel thrilled because what he thought in the 60s, could still mean something in the hipster culture or the internet generation. When identity becomes something one could shop in the supermarkets, it loses some presence and value.
Afterwards, I went abroad, made some so-called experimental films, and went to some film festivals with "experimental queer cinema" in their name for example of the Scottish Queer International Film Festival and XPOSED International Queer FILM Festival Berlin. Whenever I asked the programmers whether it was appropriate that the films didn't touch upon LGBTQ issues, they always replied half-kiddingly that it was fine, since although the works themselves were not directly related to LGBTQ people, audiences could more or less still find similar emotions and life experience in them. In these small film festivals with a very specific target audience, we may surprise about their scopes of tastes, are somehow more diverse than larger film festivals. They're films with a much lower budget that are usually made by the authors themselves. Some are abstract and complicated, such as Barbara Hammer's Sanctus, while others are like political manifestos, such as Lasse Långström's Robert Frank or many of Erika Lust's erotic films. The vibes and occasions of these screenings differ, although I couldn't remember much about all the films, sometimes when all the films were connected, the atmosphere of these film festivals made me think of the time when I firstly got into the queer cinema. The atmosphere gave a sense of nostalgia. Like MIXNYC: New York Queer Experimental Film Festival, they always transform the venue into a party of splendor, combining installation and performance art, welcoming programmers from all countries even with a low budget, accusing and reconciling at the same time, among the bustles and clatters of people.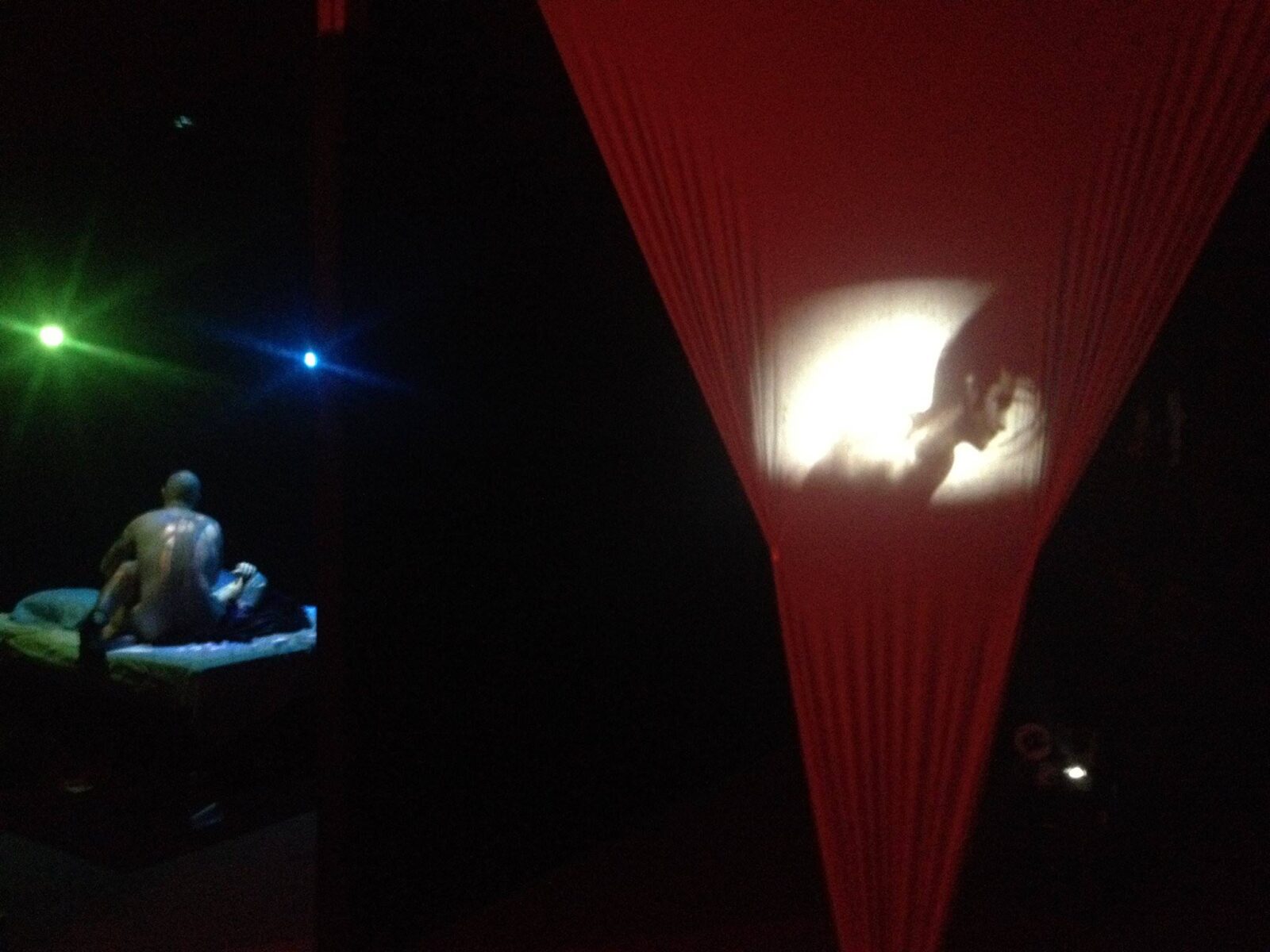 In Taiwan, experimental films are not so valued but there are always people making efforts into it. For instance, Tony Chun-huei WU in his recently exhibited Making Maps immersed erotica and home videos with blood and cum, with his extremely elaborate film printing technique and soundtracks, melt lust and fear into one. In fact, this kind of works appears occasionally in Golden Harvest Awards, Women Make Waves Film Festival, Urban Nomad Film Festival. And even in the contemporary art scene. Nevertheless, there are still some efforts needed regarding how such films could be preserved and contextualized. In my opinion, as Taiwan is an island of ambiguous and diverse identities, it might be a way for us to construct our own new aesthetics.