Taiwan Film Festival UK 2019
Taiwan Film Festival at Curzon
Reality Check: Taiwanese Short Films
9.00pm, 9th April 2019
Curzon Bloomsbury
A selection of Taiwanese experimental short films.
Taiwan Film Festival Closing Gala:
DocHouse: TFF 2019: Ongoing – Shorts + Live Music
2pm–4.25pm, 14th April 2019
Curzon Bloomsbury
Live Music by Panai Kusui & Ado Kaliting Pacidal
Tsai Ming-Liang: The Deserted – VR cinematic experience
Tsai Ming-Liang: The Deserted (家在蘭若寺)
360° cinematic 8K VR film
Specially-designed pop-up cinema with HTC's world-class Theatre Management System (TMS)
Date: 4 April – 8 April, 7 screenings daily except 8 April (Last screening on 8 April is at 5:00 pm)
Press screening: 3 April
Screening time:
11.00am-12.00pm
12.30pm-01.30pm
02:00pm-03:00pm
03:30pm-04:30pm
05.00pm-06.00pm
06:30pm-07:30pm
08.00pm-09.00pm
Venue: Asia House, 63 New Cavendish St, Marylebone, London W1G 7LP
Tsai Ming-Liang at Tate Modern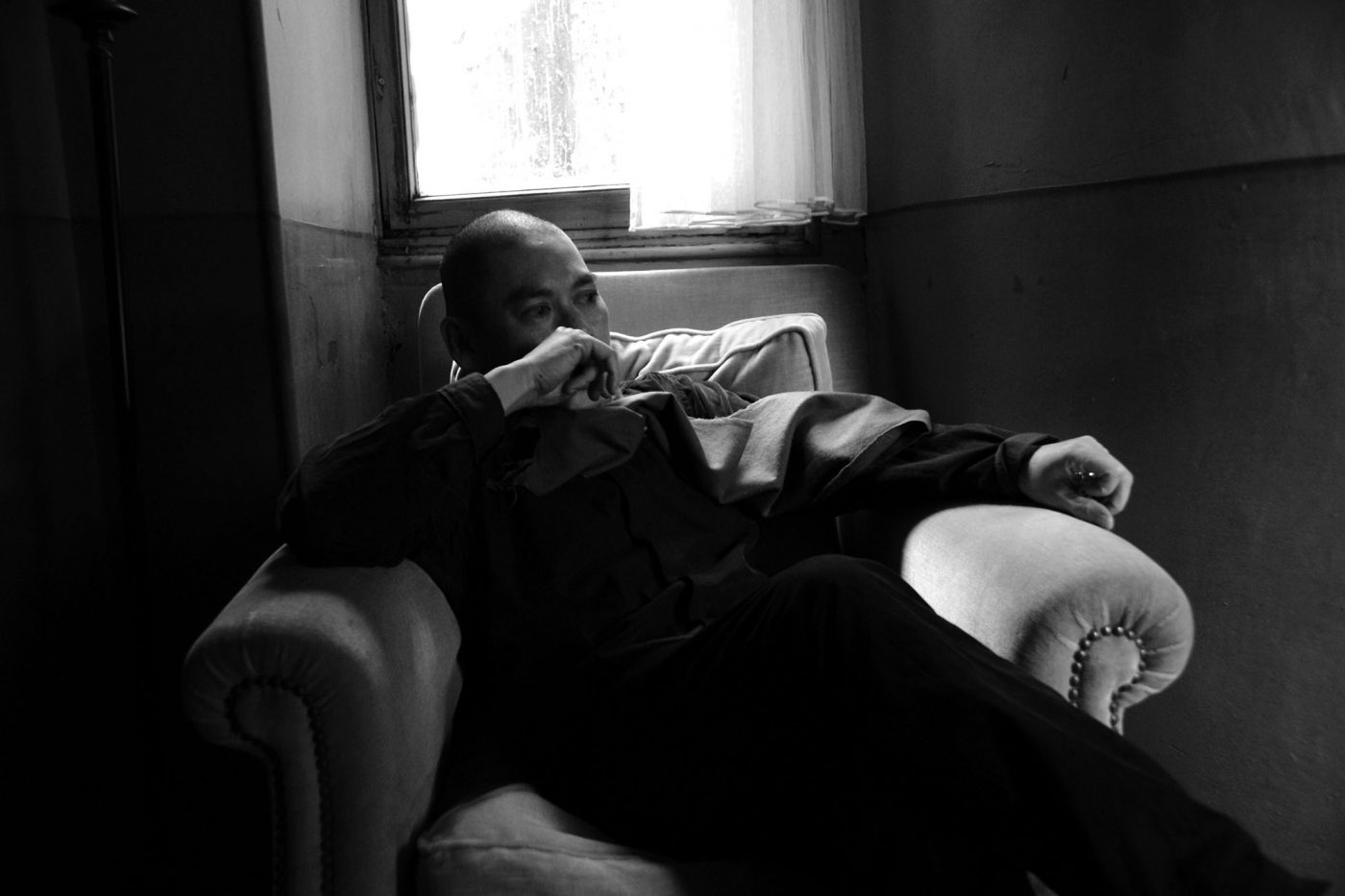 About Tsai Ming-Liang
Tsai Ming-Liang is one of the most prominent film directors of the new cinema movement in Taiwan. In 1994, his film Vive L' amour was awarded the Golden Lion award at the Venice Film Festival, and this helped establish a place for him in the world of international film. In 2009, Face became the first film to be included in the collection of the Louvre Museum's "Le Louvre s'offre aux cineastes." It has since become the benchmark for films venturing into the world of art galleries. In recent years, Tsai Ming-Liang has also moved on to installation art. His works have been well-received in Venice, Shanghai, Nagoya. Since 2012, he has been working on a long project to film Lee Kang-Sheng's slow walk, cooperating with various cities and organisations. His 10th full-length feature "Stray Dogs" (2013) was awarded the Grand Jury Prize at the 70th Venice Film Festival. In 2014, he presented the critically acclaimed theatre work The Monk from Tang Dynasty in arts festivals in Brussels, Vienna, Gwangju and Taipei. That same year, Tsai made history by bringing his movie Stray Dogs at the Museum at MoNTUE, the Museum of National Taipei University of Education. In 2017, Tsai made first feature length VR film, The Deserted, which lead him to film Your Facethe year in 2018 which are both going to premiere in Taiwan Film Festival UK this April.