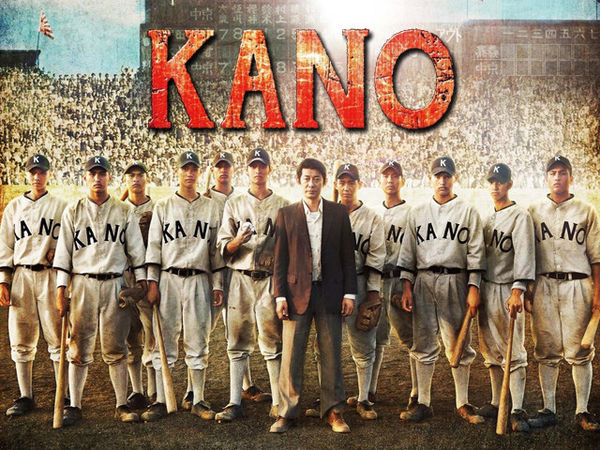 In 2008 while I was writing my Master's thesis in London, people around me were constantly talking about Cape No. 7. The film, directed by Wei Te-Sheng, became a box office sensation in Taiwan; with a humble budget of NT$50 million, Cape No. 7 grossed NT$530 million. During that period, Taiwan's film industry was struggling, experiencing a serious setback. Not only were there few domestic films being produced, but films that recieved help from the ministry's Fund for Domestically Produced Motion Pictures failed to consider what audiences wanted. It was under those circumstances that Cape No. 7 found success to become the 2nd highest-grossing film in Taiwan's cinematic history, only behind the blockbuster Titanic.
The topic of my Master's thesis focused on how the film industry develops pathways for other industries. Following the release of Cape No. 7, Kenting, where the film was shot, experienced a boost to its tourism industry, and the long-dormant postal service was revitalised owing to the importance of letters in the film. These examples reflect why the film was a perfect case study for my thesis. And so, I summoned the courage to interview Cape No. 7's director Wei Te-Sheng and producer Jimmy Huang. Wei's strong faith in the film impressed me the most; from the beginning, Wei never doubted the potential of Cape No. 7. Given that Taiwan's film industry was struggling, someone with such a strong faith might be considered crazy.
I remember Huang told me that the original budget of Cape No. 7 was NT$5 million, but the film's final cost reached NT$50 million. During the filming process the financial gap kept increasing. Two weeks after shooting had started, the crew were running out of cash and were even owed a couple hundred thousand dollars for meal fees. Following this, Huang asked Wei to reduce the scale of the film, but Wei insisted on making the film about love stories from two different generations happen. It proves that the audience was touched by Wei's persistence and returned to the cinema.
In fact, before the filming of Cape No. 7, Wei had been preparing for Seediq Bale, which later became his second feature film. He said that he shot Cape No. 7 so that he could make Seediq Bale happen. In 2000, the screenplay of Seediq Bale won the Excellent Film Screenplay award from the Government Information Office. Three years later Wei raised NT$2.5 million to shoot a five-minute film pilot, which he hoped would help raise more money. The fundraising process was long and difficult. It was thanks to Huang that Wei was able to shoot Cape No. 7 first, it becoming a huge success at the box office, which then allowed Wei to begin work on Seediq Bale in October 2009.
Seediq Bale cost NT$700 million to complete. 1930s Wushe Village in Linkou, New Taipei City, was recreated for the film, on which the number of the cast and crew reached 20,000 members. Almost everyone in Taiwan's film industry was working on the set of Seediq Bale. In retrospect, the film did not enjoy box office success, but it did facilitate the development of Taiwan's film industry. The shooting scale created by Seediq Bale encouraged the creators of Ang Lee's Life of Pi and John Woo's The Crossing to film in Taiwan.
Born in Tainan, Wei is Han Chinese by nature, but he made a film about a famous uprising in Taiwan's aboriginal history. After Seediq Bale was released, controversies about the historical accuracy of the film arose. For example in the film, Chief Mouna Rudao shoots his family to prevent them from being humiliated by the Japanese. Descendants of the Seediq tribe believe that, according to traditional norms, their people would never shoot members of their own family. Additionally, the director had the film title registered as a trademark, which faced opposition by the Seediq people. However, there is no denying that the film brings an awareness to the Seediq tribe, which once belonged to the Atayal tribe. Besides, Wei insisted that aboriginal characters in the film should be played by actors who are at least half Seediq, Atayal, or Truku. In the past, aboriginals tended to play afflicted characters or were the target of jokes. Although the director of Seediq Bale is Han Chinese, aboriginal people finally had an opportunity to play main characters in a film based on their own history.
Some people will attempt to categorise Wei Te-Sheng's films. For example, Cape No. 7 is pro-Japnese, Seediq Bale is anti-Japanese, and Kano, which is written and produced by Wei but directed by Umin Boya, is Japanophilic. This kind of categorisation is unacceptable to me. I believe that these three films try to represent certain time periods in Taiwan's history without offering an opinion. In Cape No. 7 a couple is forced to separate, mostly because of time and not entirely because of their nationalities. As for Seediq Bale, we can see Mouna Rudao as a person who risked his life to defend the dignity of himself and his tribe instead of viewing him as an anti-Japanese hero. Regardless of the nationalities of his enemies, he believed that the hatred between them would be gone once they were dead. On the other hand, Kano casts the boundary of nationalities aside because the only things matter in a childs world is the joy that comes from teamwork and victory.
Currently Wei is preparing for his "Taiwan Trilogy," which will present Taiwan's history during the 17th century from the viewpoints of Dutch missionaries, Han Chinese pirates, and indigenous hunters. This trilogy is Wei's biggest dream. The scripts were finished in 2001, but it took him 17 years to reboot the project. When Wei finished the script of Seediq Bale, he asked himself where Taiwan's history is. That's when the idea of the "Taiwan Trilogy" emerged. This time, he hopes that the filmsets will not be demolished and that he can turn them into historical amusement parks. He also refuses the support of Chinese funds because he doesn't want viewpoints of the films to be changed.
A couple of years ago, I was chatting with my colleagues after interviewing Wei. Even though Wei's idea of a "Taiwan Trilogy" left us all speechless, we all agreed that we might have doubted the possibility of this project if these words had come from someone else's mouth. Since they were coming from Wei, it makes people feel confident that someday they will see that the project is completed.