Dear Tenant + Katthveli Book Club: Film, Stills, Stories & Composition (Online)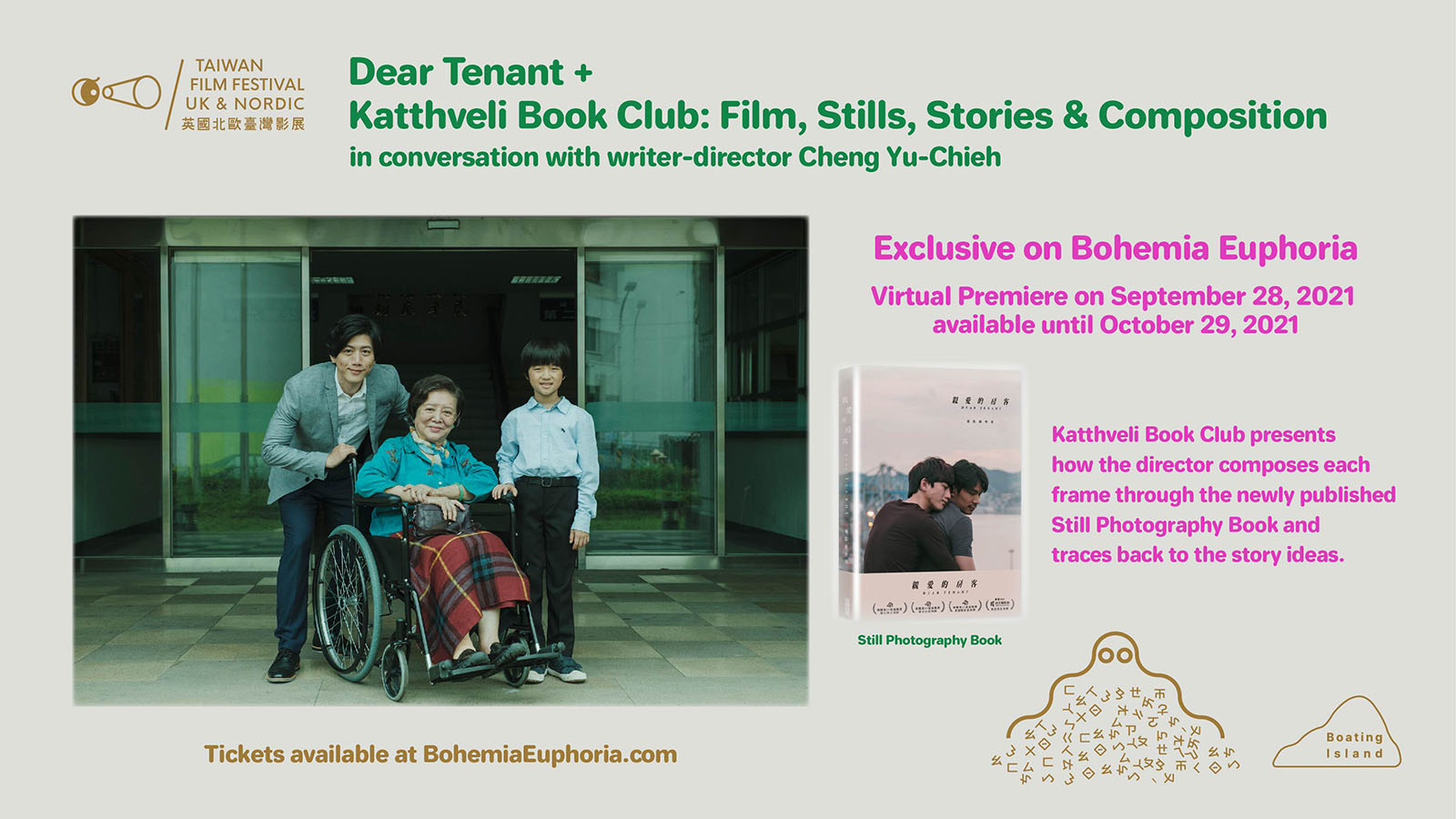 Dear Tenant + Katthveli Book Club: Film, Stills, Stories & Composition (Online)
28th September to 29th October 2021
This event will premiere on Tuesday, 28th September at 7pm BST with a recorded Katthveli Book Club conversation with writer/director Cheng Yu-Chieh after the virtual cinema premiere of the film DEAR TENANT. ​​Katthveli Book Club presents how the director composes each frame through the newly published Still Photography Book and traces back to the story ideas.
Screening: Dear Tenant (2019)
About the Film
In everyone's eyes, Mr. Lin is a decent guy. The handsome piano teacher not only looks after his landlord, Mrs. Chou, an elderly grandmother with late-stage diabetes, but also takes care of her orphaned nine-year-old grandson, Yo-yu. But when Mrs. Chou passes away, Yo-yu's uncle, Li-gang, returns from overseas to discover that Lin has adopted Yo-yu, now the legal owner of the apartment.
Suspecting that Lin murdered his mother to take control of her property, Li-gang contacts the police, igniting an investigation that uncovers a very different side to the seemingly perfect tenant…
Director's Statement
What is the mechanism of love?
What is family?
What is normal?
What is freedom?
Every time I look at my children, I can't help but wonder: Can blood relations, law,
property — these things that we can see — define this indescribable yet powerful
feeling in my heart?
2021|Yu-Chieh Cheng|Drama|112 mins|Subtitles available
Availability: United Kingdom only