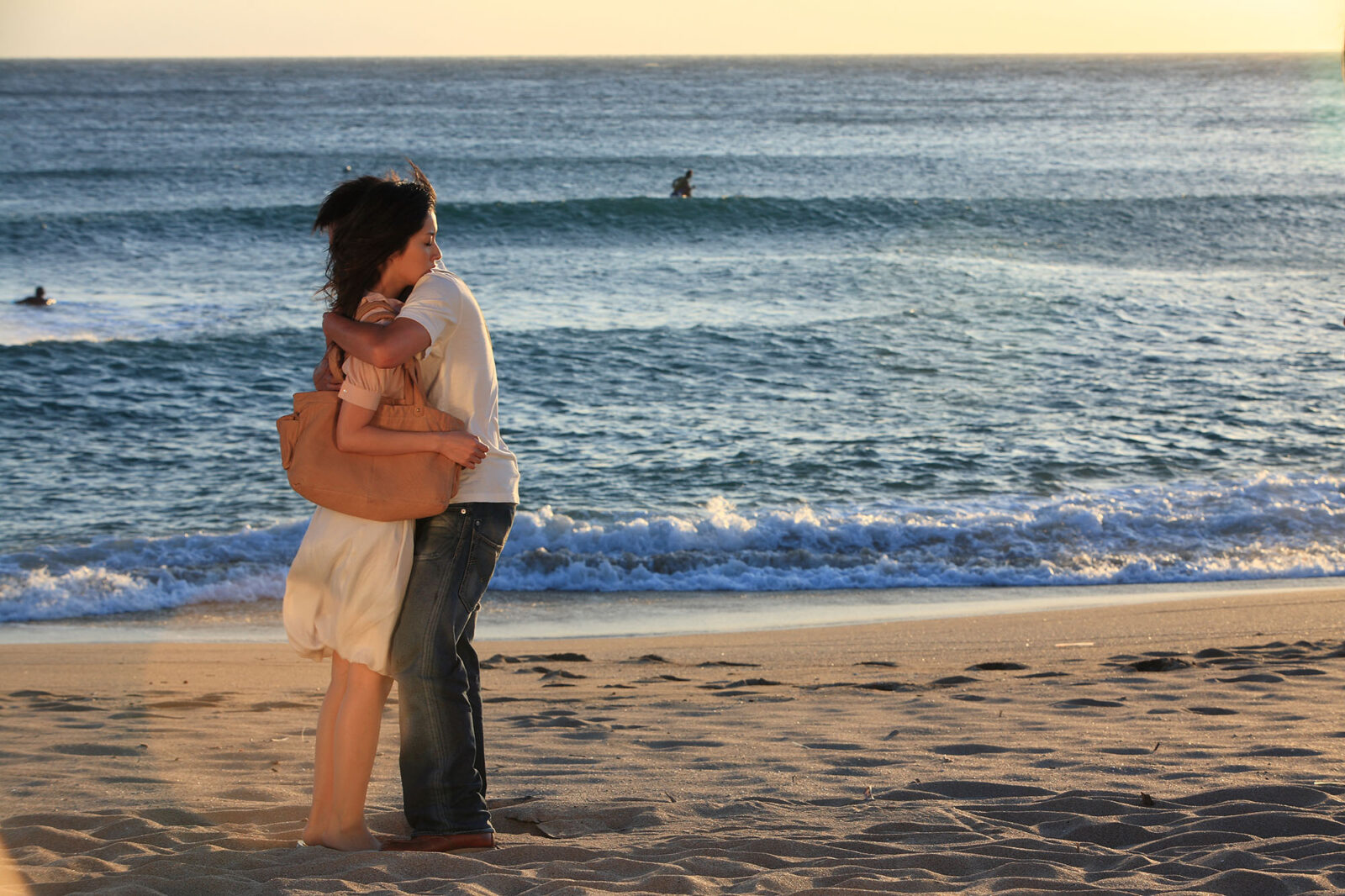 Titill: Cape No. 7 (海角七號)
Tími: 22. mars 2019 19:30 – 22:00
Staður: Bíó Paradís
2008 / 129mín
Leikstjóri: Wei Te-Sheng
Tungumál: Tævanska, mandarínska, japanska
Enskur Texti
Frumsýning á Íslandi
Spurt og svarað
Stutt samantekt
Undir lok tímabils japanskra yfirráða í Tævan á fimmta áratug síðust aldar heldur ónefndur kennari (Atari) til syðsta bæjar Hengchun í Tævan þar sem hann verður ástfanginn af heimastúlku með japanskt nafn, Kojima Tomoko (Liang). Eftir uppgjöf Japana, þegar að Tævan er komið undir stjórn Lýðveldisins Kína, neyðist kennarinn til þess að snúa heim. Á leið sinni aftur heim skrifar hann Kojima Tomoko, sem upphaflega hafði ætlað að hlaupast á brott með honum til Japan, nokkur ástarbréf þar sem fram kemur hversu mikið hann sjái eftir því að hafa yfirgefið hana.
Meira en 60 árum síðar yfirgefur Aga (Fan), ungur, strögglandi söngvari í rokksveit, Taipei til að snúa aftur til heimabæjar síns, Hengchun. Fósturfaðir hans (Ta) er fulltrúi í bæjarstjórninni og útvegar honum vinnu sem bréfberi, staða sem hann tekur við af Mao gamla (C.Lin) sem fer í frí eftir að hafa fótbrotnað í mótorhjólaslysi. Dag einn rekst Aga á póst sem hafði ekki skilað sér til viðtakanda og átti að endursenda til Japan; eftir lát föður síns hafði dóttir hins japanska kennara ákveðið að senda loks ástarbréfin sem hún hafði fundið. Í trássi við lögin opnar Aga póstinn og finnur þar bréfin en heimilsfangið "Cape No. 7, Koshun hverfi, Takao hérað" er ekki lengur til.
Á sama tíma undirbýr nálægt hótel í Kenting-þjóðgarðinum strandtónleika með japanska söngvaranum Kousuke Atari. Fósturfaðir Aga misnotar stöðu sína í bæjarráðinu með því að krefjast þess að heimamenn sjái um upphitun á tónleikunum. Tomoko (Tanaka) er fyrrum fyrirsæta sem hefur sest að í Hengchun og er fengið það erfiða hlutverk að hafa umsjón með þessum snöggsoðna samtíning sem hljómsveitin er. Aga leiðir sveitina sem inniheldur sex aðra meðlimi með skrautlegan tónlistarlegan bakgrunn. Eftir brösótta byrjun taka Aga og Tomoko óvænt saman. Með hjálp hótelþernunnar Mingchu (S.Lin), sem reynist vera ömmubarn Kojima Tomoko, aðstoðar Tomoko Aga í að finna réttmætan viðtakanda ástarbréfanna sjö. Tomoko trúir Aga fyrir því að vegna atvinnutilboðs hyggist hún snúa aftur til Japan eftir tónleikana. Aga skilar ástarbréfunum frá sér og heldur síðan ákveðinn en með brostið hjarta niður á strönd þar sem hann heldur stórkostlega vel heppnaða tónleika ásamt Kousuke Atari á meðan Kojima Tomoko les bréfin.
Verðlaun
2008 Gullni Fákurinn (Óskar kínversks málsvæðis)
Besta kvikmyndatónlistin, Áhorfendaverðlaun, Framúrskarandi mynd ársins frá Tævan, Framúrskarandi leiksjóri ársins frá Tævan.
2008 Kvikmyndahátíðin í Taipei
Aðalverðlaun, Áhorfendaverðlaun, Besta kvikmyndatakan
2008 Asíska sjávar-kvikmyndahátíðin
Aðalverðlaun
2008 Alþjóðlega kvikmyndahátíðin í Hawaii
Halekulani Gullna orkedían fyrir bestu söguna
2008 Alþjóðlega kvikmyndahátíðin í Kuala Lumpur
Besta kvikmyndatakan
Title: Cape No.7 (海角七號)
Time: 22 March 2019 19:30-22:00
Venue: Bíó Paradís
2008/ 129 mins
Director: Wei Te-Sheng
Language: Taiwanese, Mandarin, Japanese
Subtitles: English
Iceland premiere
Q&A
Synopsis
In the 1940s near the end of the Japanese era of Taiwan, an unnamed teacher (Atari) dispatched to the southernmost town of Hengchun in Taiwan falls in love with a local girl with the Japanese name Kojima Tomoko (Liang). After the Surrender of Japan, the teacher is forced to return home as Taiwan was placed under the administrative control of the R.O.C. On his trip home, he pens seven love letters to express his regret for leaving Kojima Tomoko, who originally planned to elope with him to Japan.
More than 60 years later, Aga (Fan), a struggling young rock band singer leaves Taipei to return to his hometown of Hengchun. There, his step father (Ma), the Town Council Representative, arranges a position for him as a postman, replacing the ageing Old Mao (C. Lin), on leave after a motorcycle accident broke his leg. One day, Aga comes across an undeliverable piece of mail that was supposed to be returned to the sender in Japan; the daughter of the now deceased Japanese teacher had decided to mail the unsent love letters to Taiwan after discovering them. Aga unlawfully keeps and opens the package to discover its contents, but the old Japanese-style address "Cape No. 7, Kōshun District, Takao Prefecture" can no longer be found.
Meanwhile, a local resort hotel in nearby Kenting National Park is organizing a beach concert featuring Japanese pop singer Kousuke Atari, but Aga's step father makes use of his official position to insist that the opening band be composed of locals. Tomoko (Tanaka), an over-the-hill Mandarin-speaking Japanese fashion model dispatched to Hengchun, is assigned the difficult task of managing this hastily assembled band, led by Aga along with six other locals of rather particular backgrounds. After a frustrating trial period, Aga and Tomoko unexpectedly begin a relationship. With some assistance from hotel maid Mingchu (S. Lin), who is revealed to be Kojima Tomoko's granddaughter, Tomoko helps Aga find the rightful recipient of the seven love letters. Tomoko then tells Aga that she plans on returning to Japan after the concert because of a job offer. After returning the seven love letters, a heartbroken but determined Aga returns to the beach resort and performs a highly successful concert with his local band alongside Kousuke Atari while Kojima Tomoko reads the letters.
Awards
2008 Golden Horse Awards (Chinese-language Oscars):
Best Original Film Score, Audience Award, Outstanding Taiwanese Film of the Year, Outstanding Taiwanese Filmmaker of the Year
2008 Taipei Film Festival:
Grand Prize, Audience Award, Best Cinematography
2008 Asian Marine Film Festival:
Grand Prize
2008 Hawaii International Film Festival:
Halekulani Golden Orchid Award of Best Narritive
2008 Kuala Lumpur International Film Festival:
Best Cinematography
Q&A director Wei Te-Sheng in coversation with Steven Meyers
Steven Meyers in conversation with Wei TeSheng to discover how Wei Te-Sheng positioned himself as a writer-director for his first film and succeed in box office.
Steven Meyers is originally from Michigan, USA. He has studied as a screenwriter and film director at both FAMU in Prague and at the Columbia University School of the Arts in New York, from which he has a master's degree in fine arts. He is the founder of the Reykjavik Film Academy, which provides filmmaking workshops in Iceland for aspiring filmmakers from all over the world, and a consultant for the Icelandic Film Centre.