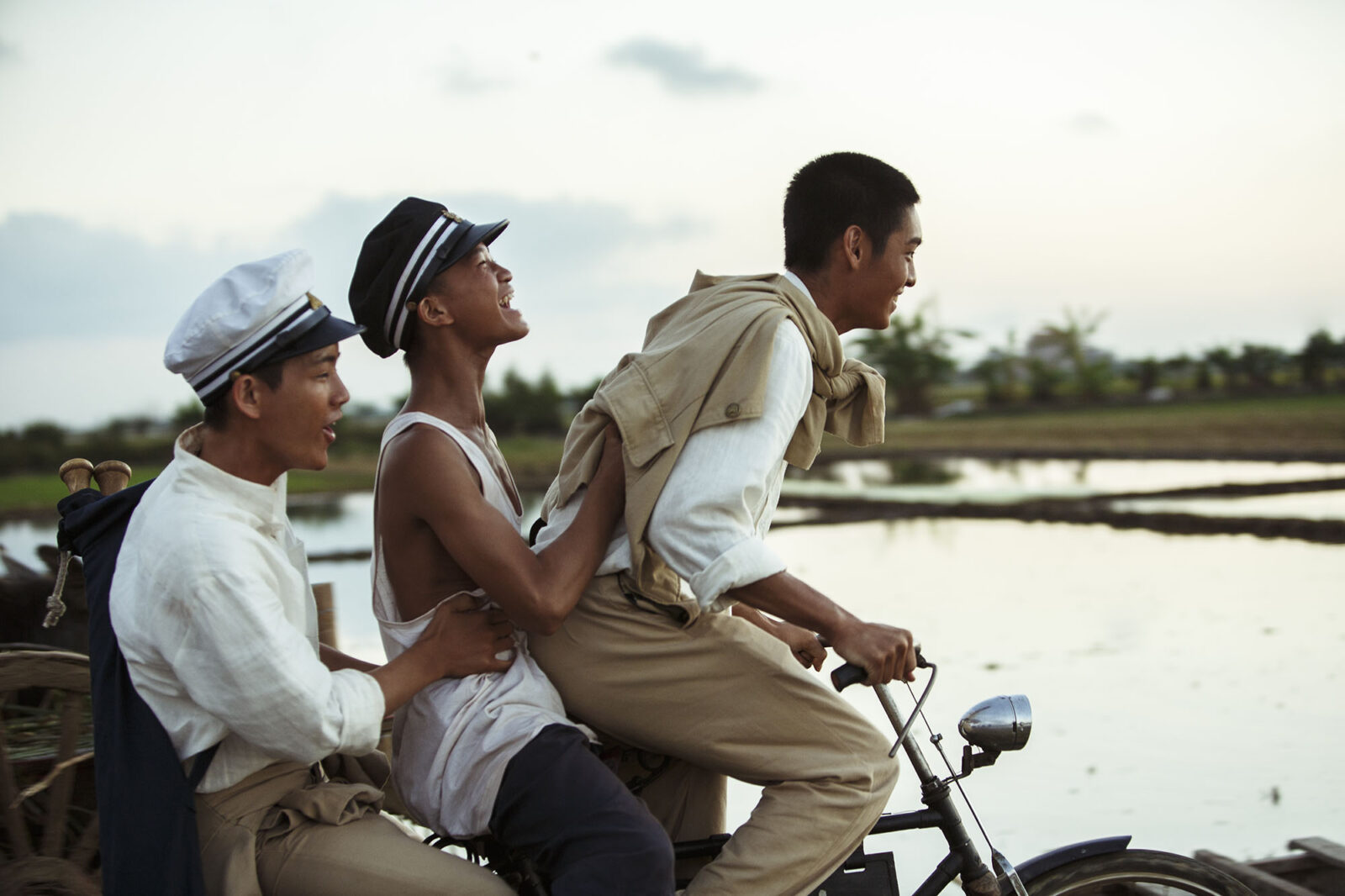 Titill: Kano
Tími: 24. mars 2019 16:00 – 19:30
Staður: Bíó Paradís
2014 / 185mín
Leikstjóri: Umin Boya
Tungumál: Tævanska, hakka, japanska
Enskur Texti
Frumsýning á Íslandi
Spurt og Svarað
Um myndina
Sannur sigur liggur á milli happs og falls.
Hafnabolti (Yakyuu á japönsku) er dáðasta og mikilmetnasta íþrótt okkar Tævana. Auk þeirrar vegsemdar og virðingar sem íþróttin nýtur þá veitir hún Tævönum huggun á tímum félagslegra átaka og ólgu. Ég ákvað að kvikmynda þessa einstöku sögu um KANO hafnaboltaliðið vegna þess að þarna átti sér stað sögulegur atburður sem tengdist beint þróun hafnabolta-íþróttarinnnar í Tævan. Sagan markaði upphafspunkt uppbyggingar hafnaboltans og kynningarstarfs á íþróttum almennt. Fyrst og fremst var liðið síðan fyrsta hafnaboltaliðið undir nýlendustjórninni í Tævan sem samanstóð af leikmönnum af ólíkum uppruna. Slíkt sannar það að þegar fólk setur sér sameiginlegt markmið getur það sett til hliðar allan sinn ágreining og sameinast undir flaggi skilnings, virðingar og umburðarlyndis. Myndin færir okkur ekki aðeins heim sanninn um þessa dýrðarstund í tævanskri hafnaboltasögu heldur gefur okkur líka tækifæri til að upplifa saman sam-mannlegar minningar af vináttu og fjölskylduböndum. – Umin Boya
Stutt samantekt
Árið 1928 þegar að Tævan var undir nýlendustjórn Japan, var Kagi Landbúnaðar- og Skógræktunar-ríkisskólinn (skammstafað KANO eftir japanska heitinu á skólanum, KAGI-NORIN) settur á stofn til þess að ýta undir þróun á landbúnaðarafurðum landsins. Hafnaboltalið KANO skólans var í upphafi aðeins íþróttafélag sem átti að stuðla að líkamlegu hreysti stúdenta. Liðsmenn grunaði aldrei að koma þjálfarans Kondo ætti eftir að umbreyta liðinu og gera það að goðsögn í hafnaboltasögu landsins. Fyrir alla unga hafnaboltaleikara er Koshien-keppnin (japanska framhaldsskólakeppnin í hafnabolta) æðsta takmarkið. Fyrir unga, upprennandi bændur, líkt og meðlimi KANO liðsins, var keppnin langt utan nokkurar seilingar en takmark Kondo var að draumurinn um keppnina yrði að veruleika. Hann lagði stífar æfingar fyrir leikmenn sína og náði því besta út úr liðinu og hæfileikum sinna leikmanna sem voru af japönskum, tævönskum og frumbyggja-uppruna. Eftir þrotlausar æfingar í heilt ár var liðið orðið vel mótiverað og þyrst í sigur sem aldrei fyrr eftir þónokkra tapleiki í röð. Þvert á væntingar fólks vann þetta óþekkta lið undankeppnina heima fyrir og ávann sér keppnisrétt á Koshien-mótinu. Þar spiluðu þeir fyrir framan 55.000 áhorfendur sem var draumi líkast jafnt fyirr leikmenn KANO liðisins sem og Kondo sjálfan.
KANO strákarnir áttu í vök að verjast í úrslitaleiknum gegn sínum sterkustu andstæðingum. Ekki skánaði ástandið þegar að aðal-kastari þeirra meiddist. Samt sem áður sýndu þeir sannan liðsanda og tókust saman á við mótlætið.
Með brennandi áhuga á hafnabolta að leiðarljósi neituðu þessir bóndastrákar frá suður-Tævan að gefast upp…
Verðlaun
2014 Gullni Fákurinn (Óskar kínversks málsvæðis):
Áhorfendaverðlaun
2014 Kvikmyndahátíðin í Taipei:
Besti leikari í aukahlutverki – Tsao Yu-ning
Title: KANO
Time: 24 March 2019 16:00-19:30
Venue: Bíó Paradís
2014 / 185 min
Director: Umin Boya
Language: Taiwanese, Hakka, Japanese
Subtitles: English
Iceland premiere
Q&A
About this film
True victory lies between triumph and defeat.
Baseball (Yakyuu in Japanese) is beloved and treasured by Taiwanese people as our most important sport. In addition to the glory and fame, baseball comforts the Taiwanese amid social strife and unrest. I chose to film the story of the KANO baseball team because it is a singular historical event directly linked with Taiwan's baseball development. It marked the starting point of baseball talent cultivation and local sport promotion. Most of all, they were the first truly multiethnic baseball team in Taiwan under the colonial rule. Such composition demonstrates that when people have a common goal in sight, they can put aside their differences of all sorts and unite through mutual understanding, respect, and tolerance.The film not only helps us we relive the glorious chapter in Taiwan's baseball history but also enables us to recall common memories in life through the friendship and family bonds depicted in the story. – Umin Boya
Synopsis
In 1928 when Taiwan was under Japanese rule, the Kagi Agriculture and Forestry Public School (a.k.a KANO, short for its Japanese name KAGI-NORIN School) was established to help develop the local agricultural potential. The KANO baseball team started out simply as a sports club to improve the students' physique. It never occurred to the team that the arrival of Coach Kondo would completely transform them and help them leave a legacy that eventually became a legend.
To every young baseball player, Koshien (Japan's high school baseball championship) is a dream palace. For a group of farmer boys like the KANO team, it was a goal far beyond their reach, but Kondo endeavored to make it possible. He gave the players extremely rigorous training and made the best use of the team's multiethnic composition—Japanese, Taiwanese and aboriginals—by appreciating their specific strengths.
After a year of intense training, the team was highly motivated and their determination to win got stronger even after numerous defeats. Much to everyone's surprise, this previously unknown team finally won the local championship and proudly marched into Koshien. Playing at Koshien in front of 55,000 viewers was a dream-come-true not only for the KANO team but for Kondo as well.
Facing the strongest opposing team, the KANO boys were struggling in the final game. The situation got tougher when their ace pitcher was wounded. Nonetheless the KANO boys showed true team spirit by rising to the challenge together as one.
Burning their passion for baseball, these farmer boys from southern Taiwan just refused to surrender . . .
Awards
2014 Golden Horse Awards (Chinese-language Oscars):
Audience Choice Award
2014 Taipei Film Festival:
Best Supporting Actor – Tsao Yu-ning