Taiwan Film Festival Closing Gala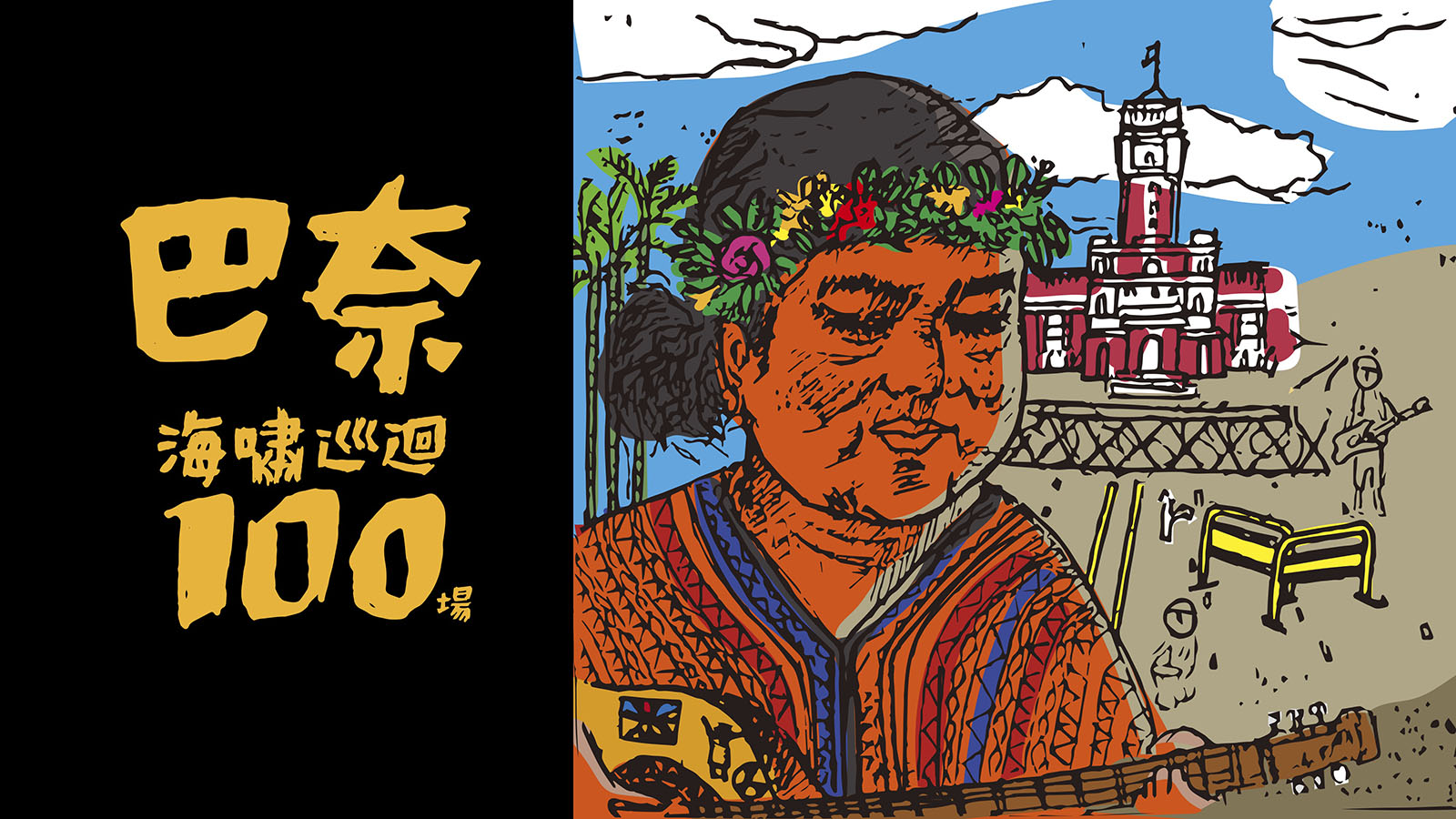 Event: Taiwan Film Festival Closing Gala
Time: 2pm – 4.25pm, 14th April 2019
Venue: Curzon Bloomsbury
1987-2019 | Docs | Short Docs + LIVE Music
Live Music by Panai Kusui & Ado Kaliting Pacidal
Green Team Documentary Association Taiwan, Ado Kaliting Pacidal, Panai Kusui
Intro 45 min films + Live Concert 45 mins + Q&A 25 mins
Taiwan Film Festival Closing Gala: DocHouse: TFF 2019: Ongoing – Shorts + Live Music
The Dongpu Grave-digging Incident (東埔挖墳事件)
1987 | 6 min 49 sec | by Green Team (綠色小組)
Orchid Island's Opposition To Nuclear Waste (蘭嶼反核廢料)
1988 | 3 min 23 sec | by Green Team (綠色小組)
R.O.C.Government, Return Our Land! (中華民國 還我土地)
1989 | 22 min 51 sec | by Green Team (綠色小組)
Destroy (毀滅)
2018 | 5min| dir. Yang Ya-Che (楊雅喆)
Ongoing Indigenous Traditional Territory Movement (還是要抗爭的土地運動)
2019 | 5 min | by Ado Kaliting Pacidal (阿洛.卡力亭.巴奇辣)
A selection of short documentary films depicting the past, the present and the future of the Taiwanese Indigenous movement which started in the late 1980s when martial law ended and people protested on the street and revealed the darkest lie of nuclear waste on Orchid Island. The Tao tribe have been protesting their land rights for over three decades… to millennial generations who can't use their indigenous languages in their daily lives… lose their original names, memories and traditional lands. Filmmaker, singer and Indigenous activist Ado Kaliting Pacidal brings her latest work in progress documentary on indigenous land rights activists as seen through the central character Panai Kusui, a musician whose voice is like Mother Earth. They've been protesting for over 700 days in front of the President's Hall in Taipei. The situation reflects the complex identities which co-exist on this island, Taiwan. It's an ongoing journey, on which Taiwan Film Festival will close this year's festival with live music and discussion – an action to be seen!
Panai Kusui
a singer-songwriter from Taitung, Panai is named "the biggest voice in Taiwan."
Although the artist has only published two solo albums in over 20 years since first appearing on stage in the 90s, Panai is renowned as the most influential contemporary indigenous singer since HU De-Fu. As a singer, artist, and environmental activist, Panai has voiced her opinions through music on many environmental debates and issues. Panai's experience of wandering in cities as a youngster, facing fear and anxiety on her own, and her process of identifying as an indigenous Taiwanese, has given her work the unique characters of deep melancholy and sharp directness that speaks of loneliness and repeating self-doubt. Just as her most well-known song Wandering, Panai's simple but sophisticated voice has become a channel for all those who are wandering in their own lands. Panai means "ear of rice" in Amis language. Panai stated: "When paddies are ripe, they no longer stand tall facing the sun, but naturally bend toward the ground. We, too, should learn humility after gaining wisdom, humbly seeking to live in harmony with nature, the land, and others." Panai hopes that more people can collaborate in applying wisdom and kindness in protecting this island, regardless of differences in ethnic background.
Ado' Kaliting Pacidal
an actress, television host, songwriter and singer, known for works such as her highly popular album Sun and Moon; she is also a talented and learned student of culture. Her elders gave her the name Ado', which echoes the saying from the myths of the Amis (Pangcah) people that "we sing to make the gods happy." This name foretold that someday Ado' would bring everyone joy with her singing. Ado' is proud of her Amis heritage and ardently loves her tribal home. Concerned about the threat her people face of having their culture disappear, she infuses her song writing with aboriginal colour. As a student and from her days of working in the mountains and nights in the tribal villages, she sang her way from the pedestrian underpasses and pubs of the city to performances all over the world. She puts all of her own personality into her music and uses her melodic voice and its deep passion to move her listeners. Ado' has also turned her talents to acting, making her big screen debut in Lekal Sumi and Cheng Yu-chieh's Panay, which captures an authentic view of the lives and predicaments of Taiwan's indigenous communities when it comes to land rights. Her performance was widely praised, winning her a nomination for Best New Performer at the Golden Horse Awards in Taipei.
Panai – Destroy (Official Music Video)