The Price of Democracy (+ pre-recorded intro and Q&A)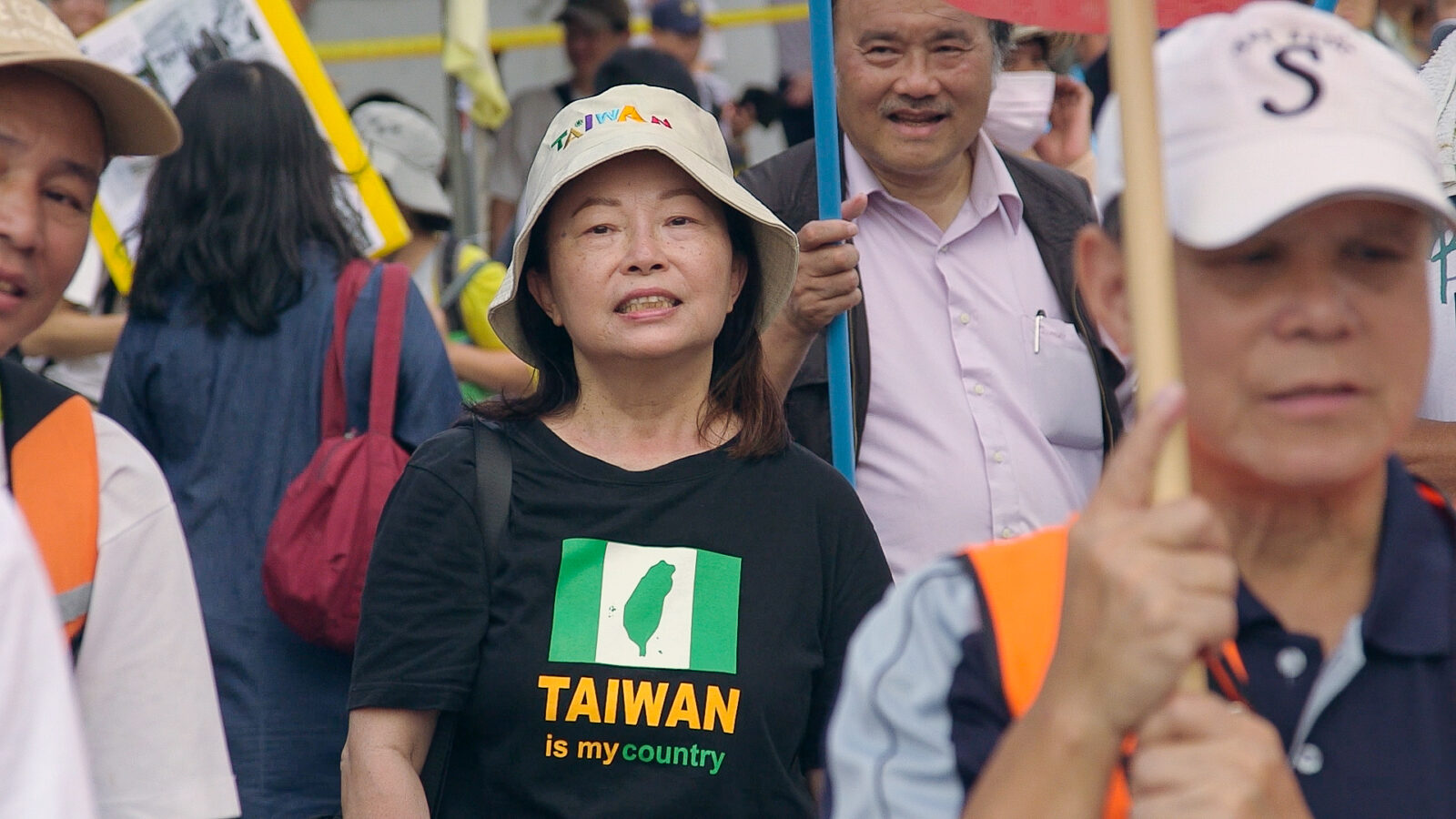 The Price of Democracy (12)
28th November to 5th December 2020
online for a week from 13h00 28th November at RioPlayer, UK
with pre-recorded intro from Dir. Liao Jian-Hua & Prod. Jewel Lai
Pre-screening Katthveli Book Club vol.1 The Price of Democracy
UK / Europe Premiere │LIAO Jian-Hua │2019│Taiwan│91 min
Check also: Katthveli Book Club
vol.1: The Price of Democracy
Democratic Transformation, Social-political Movement, Civil Resistance
The director LIAO, a confused twenty-something, looks back upon the 40-year-history of democratization in Taiwan through the life experiences of two old-timers, who are grass-root rebels. He attempts to discover what causes their actions and decisions to be political activists, and what are their limitations and sacrifice.
The two protagonists are TSENG, a female novelist, who got divorced because of her political idealism in the era of White Terror; and KANG, a canvasser who is known as a "Microphone Man". KANG was an energetic young person on the streets during the 80' but  now living in hardship. On the other hand, TSENG needs to tackle her emotional trauma during her resistance experiences of old days.
LIAO's confusion appears, which connects different sections dealing with the past and present, presenting the interaction and mutual gazes between the director and the interviewees. The director gradually realizes that the real battlefield for everyone  is life itself.
Supported by TFAI + Taiwan Docs

Director LIAO Jian-hua
His first feature-length documentary The Last Insurrection was nominated for 2016 DMZ International Documentary Film Festival – Asian Competition. Through in-depth interviews and researches, the film clearly recurred the Taiwan Independent Association (TIA) Incident in 1991.

Producer Jewel Chen-Lin
She holds an MA in Film and Screen Study from Goldsmith College, London. She used to be a journalist for a few prominent trade magazines and focused on the Technology Industry. Jewel has held the acclaimed CNEX documentary film festival successfully twice. She founded Dot Connect Studio Ltd. in 2012 and is currently a film producer and festival programmer