Taiwan Film Festival UK 2020 Part 2
Iceland Live Taiwan Dance UK Watch
15h59-18h00 Iceland
23h59-02h00 Taiwan
Parallel dreamlands, people dance until the end of these dreams. The islanders are the first crowd to be awakened, live music performed by Hermigervill in Reykjavik will livestream to Taipei. Performers in Taiwan are dream-dancing in an awe controlled by Icelandic audience. Welcome to join the party via 4 different channels/characters' point of views, to dance and in sync no more.
Taiwan Film Festival at Rio Cinema & Rio Online Player
online for a week from 13h00 28th November at RioPlayer, UK
with pre-recorded intro and Q&A with Panay Mulu
UK Premiere│ YANG Chun-Kai │2017│Taiwan│71 min
Panay Mulu, who can possess spirits, has a felt that the spirits guided her to face her own "Path of Destiny."
Taiwanese indigenous shaman,  Panay, returns to her indigenous roots from Christianity. The Sikawasay, from the Amis tribe, is known as the people who possess spirits. Panay has been with them for 20 years, recording rituals that may soon disappear and capturing the tribe's unique way of life.
online for a week from 13h00 28th November at RioPlayer, UK
With pre-recorded intro from Dir Liao Jian-Hua & Prod. Jewel Lai
Pre-screening Katthveli Book Club vol.1 The Price of Democracy
UK / Europe Premiere │LIAO Jian-Hua │2019│Taiwan│91 min

Democratic Transformation, Social-political Movement, Civil Resistance
The director LIAO, a confused twenty-something, looks back upon the 40-year-history of democratization in Taiwan through the life experiences of two old-timers, who are grass-root rebels. He attempts to discover what causes their actions and decisions to be political activists, and what are their limitations and sacrifice. The director gradually realizes that the real battlefield for everyone  is life itself.
15h30 Screen 1 at Rio Cinema, London
Ocean (+ pre-recorded intro)
UK Premiere │KE Chin-Yuan │2016│Taiwan│59 min
Pre-Recorded intro from Ke Chin-Yuan
Ocean is an important observation and record of nearly 20 years of changes in the marine environment. This film continued to focus on actual situations of the marine environment and re-thinking people's interaction with the ocean, and alerting the viewers to the ocean crisis.
About the Director— Ke Chin-Yuan
A selfless, forward-looking documentarian's long and silent protest for Taiwan's environment.
Isle of Chair 椅島
Ivyy Chen │2020│UK│6 min
On a secluded Island, a chair has fallen down.
KimHi (Goldfish) 金魚
Fish Wang │2018│Taiwan│17 min
A boy with a special talent discovers that he may never grow up. Those with power are devouring dreams so everyone else is destined to serve. Can he break the rules and free the people or will they still blindly follow?
Spoken words recited oceans from islanders around the world including the UK.
Music and a reading
A reading by Nissa Nishikawa & music with Kenichi Iwasa and Maxwell Sterling
Nissa Nishikawa interprets traditional forms of dance, ritual and craft in ways that illuminate animistic and alchemical philosophies.
Maxwell Sterling is a UK based composer, performer and sound designer. Born in Manchester and spending his formative years in Morecambe Bay, Maxwell has always been influenced by geography in his work.
Kenichi Iwasa is a musician and multidisciplinary artist from Japan with improvisation and collaboration paramount in his approach.
15h30 at Screen 1 at Rio Cinema, London
with pre-recorded intro from Dir. Ke Chin-yuan
Post screening talk with environmental activists in the UK
UK Premiere │KE Chin-yuan │2018│Taiwan│109 min
This film re-examines major environmental movements and events in Taiwan from the 1980s to 2018, against the expansion of the petrochemical industry, anti-nuclear and anti-air pollution protests. It is a compilation of over 30 years of documentary footage and interviews of those who took part in the protests.
TIDF Outstanding Contribution Award
onilne for a week from 13h00, 6 December
Pre-screening Katthveli Book Club vol.2 The Man with the Compound Eyes
UK Premiere│Dir. MAI Chueh-Ming, Prod. RUN Kui-Chiung│2019│Taiwan│120 min
Decades of over development in the mountains, illegal hunting and frequent human activities, which caused the Taiwan Black Bear's nearly extinction. More than 11 years, Professor Hwang Mei-Shui who is the only researcher ever studied the Taiwan Bear. They documented the capture and release operations on the wild Taiwan Bears together, trying to release the messages on behalf of the mountains.
15h30 Screen 1 at Rio Cinema, London
with pre-recorded intro from director Adiong LU
Post screening Q&A with Lama Ngawang Jungney
UK Premiere│Dir. Adiong LU│2018│Taiwan│76 min
A small village, Xiongtuo, situated in the Tibetan remote region. By word of mouth, there is a "boiling-water Lama" residing in the village. The Lama lives in a mountainous area around 5,000 meters high. Every day, countless people from the major Tibetan regions travel across the mountains to visit him in order to seek the answer for their own lives.
Festival Wrap Party (Online)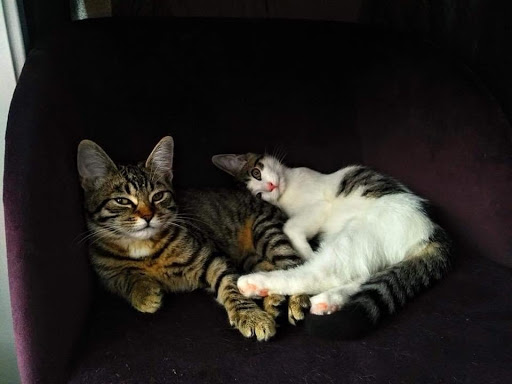 When we prepare to say goodbye to 2020, notes in the air, the secret guest of the festival will drive us to the future.
Sit tight xxx
Taiwan Film Festival UK & Nordic is back this November in cinemas and online at Rio Cinema in London. Let us draw a map to reconnect with you. Our next chapter, 'Wounded yet healed' is a curation of films, music & book clubs inviting you to witness the wounds of diverse culture, history, environment & politics – and to reimagine new ways of healing.
Looking forward to welcoming you back safely during these tough times and supporting our local cinemas.
See you on our Facebook page
Programme Brochure Download